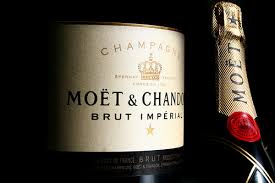 FRANCE

Region

Country

Bottle

168.PANNIER BRUT

CHAMPAGNE
France

€90.00

Made of 40% Chardonnay, 40% Pinot Noir & 20% Meunier.
Fresh and pure, very supple with a round body and fantastic structures. Mature aromas of fully ripened fruit.

169.PANNIER ROSE

CHAMPAGNE
France

€100.00

Made of 50% Pinot Noir, 40% Chardonnay & 10% Meunier
Bursting full of red fruits with notes of toasted bread. Great structure and length.

170.MOET CHANDON - BRUT

CHAMPAGNE

FRANCE

€105.00

The most loved Champagne in the World, Moet is the symbol of pleasure and splendour.
The original luxury, bright fruitness, seductive palate and elegance maturity.

171.MOET CHANDON - ROSE

CHAMPAGNE

FRANCE

€120.00

Moet & Chandon Brut Imperial Rose NV Champagne is both spontaneous and balanced, emphasizing fruity liveliness. It is zestful, with great suppleness.

13.DOM PERIGNON - 2004

€300.00

The most famous Champagne in the world, and for good reason. This is such a fine delicate wine, the complexity is astounding, along with its length. Stunning.