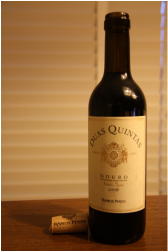 PORTUGAL

Brand

Region

Bottle

101. Ribatejano

Terra de Lobos - Ribatejano

Portugal

€24.00

Cabernet Sauvignon 100%

Ripe and fresh, look for aromas of blackcurrant, bell pepper and cassis.

156. Alentejo Roble

Marques de Borbo - Alentejo

Portugal
€33.00

Arigonez ( Tempranillo ) 50% & Alicante Bouschet (Grenache and Petit Bouschet) 50%

This rich and chocolately red is one for lovers of Douru. Powerful on the palate with notes of balck fruit jam, dark chocolate and coffee.