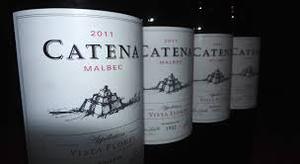 ARGENTINA

Producers

Country

Bottle

114. Character

Santa Ana - Mendoza

Argentina

€24.00

Shiraz 50% & Malbec 50%

Deep and dark, this Mendoza Malbec blend is full of notes of black chocolate, leather and violets.

113. Malbec Reserva

Catena Zapada

Don David - Mendoza

€32.00

Malbec 100%

From the highest vinyards in the world this Reserva is both rich and smooth as silk. 24 months ageing in French oak gives notes of vanilla and gentle spices.