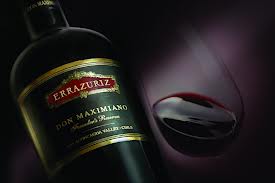 CHILE

Producer

Country

Bottle

87. Torreon Reserve

Torren de Parades - Cachapoal

Chile

€32.00

Merlot 100%

Rich and wonderfull. Look for complex aromas from oak ageing of tumeric, sandalwood, cedarwood and corriander with rich dark fruits accompanying.

102. Rosario Estate

Rosario - Valle Central

Chile

€26.90

Cabernet Sauvignon 100%

Rich and fresh with aromas of cassis, blackberry and bell pepper.

129. Torreon Privada

Torren de Parades - Cachapoal
Chile
€44.60

Pinot Noir 100%

A must-try for wine lovers. Packed full of flavour but feather-light on the palate. Complex, delicious and long-lasting. Truly delicious.