It has been a very challenging couple of months for everyone, both personally and professionally.
We hope that you and your families have kept safe and healthy during restrictions
and are looking forward to emerging, as we ease our way back, again, to a new normality.
We are very excited to get the restaurant ready for the reopening on Tuesday the 4th of December.
We will be open Monday to Sunday from 1.00 pm to 10.00 pm
We can reassure you that we will have all the necessary precautions in place. And as always, our amazing team will be here with a big smile on their faces, even behind the masks 😊
Thank you to all of you for the support and positive messages through these times.
You are Amazing.
We look forward to seeing you back in La Caverna and Celebrate the End of the Year together.
Let's stay Positive xxx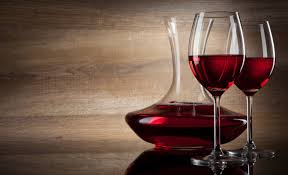 WINE BRAND

PRODUCER - REGION

COUNTRY

BOTTLE

CARAFE

GLASS

8. Da Vero Roso-Vegan

Sicily

Italy
€ 25.00
€19.00
€7.00

Nero D'avola Grapes

An exceptional Wine, Vegan and Organic, the wine shows Ripe aromas of black fruit and a hint of spice.

9. Le Corbinie Rosso

Tuscany

Italy

€26.00

€20.00

€7.50

Sangiovese, Canaiolo Grapes
Intense, persistent bouquet. Warm, well-rounded with cherry notes on the nose.

10. Merlot

Minini - Veneto

Italy

€26.00

€20.00

€7.50

100% Merlot Grapes.
Bright ruby red; It's intense and vinous. Dry medium bodied wine, slighty tannic.

11. Cabernet Savignon

Trentino Mastri Vernacoli

Italy

€27.50

€21.90

€8.00

Cabernet Sauvignon 100%
Ripe and fresh, look for aromas of blackcurrant, bell pepper and cassis.

12. Rosso Puglia

Angelo Rocca

Italy

€27.50

€21.90

€8.00

Negroamaro 100%
Intense deep red colour with violet highlights.
Note of ripe red fruits and blackberry characterize the wide bouquet .

13. Les Volets

Valee de L'Aude

France
€27.50
€21.90
€8.00

Malbec 100%

Vibrant ruby hues gleam out of the glass

Note of ripe red fruits and blackberry characterize the wide bouquet .

14. Bisanzio

Citra-Abruzzo

Italy

€29.00

€23.00

€8.50

Montepulciano Grapes 100%
Full-bodied & well-structured wine with soft & velvety tannins.
Perceptible hints of liquorice & cinnamon on nose.

15. Anastasia

Dealu Mare

Romania
€32.00
€24.50
€9.00

Cabernet Sauvignon 100% - Special Reserve

With all its features, this wine express vigor and virility. It is an intense and elegant wine.