It has been a very challenging couple of months for everyone, both personally and professionally.
We hope that you and your families have kept safe and healthy during restrictions
and are looking forward to emerging, as we ease our way back, again, to a new normality.
We are very excited to get the restaurant ready for the reopening on Tuesday the 4th of December.
We will be open Monday to Sunday from 1.00 pm to 10.00 pm
We can reassure you that we will have all the necessary precautions in place. And as always, our amazing team will be here with a big smile on their faces, even behind the masks 😊
Thank you to all of you for the support and positive messages through these times.
You are Amazing.
We look forward to seeing you back in La Caverna and Celebrate the End of the Year together.
Let's stay Positive xxx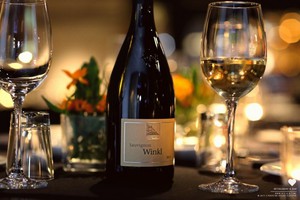 16. Ortenso Bianco
Citra - Abruzzo
Italy
€27,00

Trebbiano, Charfonnay and Pecorino Grapes

Fresh, delicate and plesantly dry.

18. Trebbiano d'Abruzzo

Citra - Abruzzo
Italy
€27,50

Trebbiano Grapes 100%

Dry, fresh, delicate and long - lingering. Pleasantly fruity with hints of apple blending with floral notes of broom.

20. Frascati Superiore

Fontana di Papa
Italy
€29.00

Trebbiano, Malvasia Grapes

Fresh and fruity bouquet. Clean, structured and harmonious with a well -balanced acidity that gives freshness.

22. Chardonnay

Cavit - Tentino
Italy
€36.00

Dry, complex with great harmony.

Persistent, intense & fruity bouquet with tropical notes & hints of vanilla.

32. Cecilia Beretta

Venezi

Italy
€30.00

A pleasant harmonious and fruity wine, with floral notes and hints of pear and apricot.

33. Pinot Grigio

Cavit -Terentino

Italy

€39.50

Pinot Grigio Grapes

Dry on the palate with a pleasant touch of acidity which gives freshness.

35. Verdicchio

Valerossa Bonci

Italy

€32.00

Verdicchio Grapes 100%
Fresh and floral with soupcons of golden apple , citrus fruit tinges and minerals

36. Regaliali Bianco

TascaD'almerita - Sicily

Italy

€37.50

Inzolia, Cataratto and Grencarino Grapes
Velvety, rich, intense and crisp on palate.

37. Gavi di Gavi

Terradavino-Piemonte

Italy

€42.50

Cortese Grapes 100%
Pleasantly crisp, dry & full on palate. Great structure. Rich, full, fruity & floral bouquet.

38. Riesling

Endrizzi

Italy

€44.60

Riesling 85% - Incrocio Manzoni Grapes 15%
Straw yellow color with green hints. It has a peachy, fruity bouquet, reminiscent of grapefruit and citrus, as well as a flowery note with spicy, mineral aromas.

39. Gewurztraminer

Cavit-Trentino

Italy

€46.00

Traminer Grapes 100%
On the palate very well-structured & almost creamy. Intense & persistent nose, with hints of honey, rose petals & tropical fruit. Intense & persistent nose, with hints of honey, rose petals & tropical fruit.