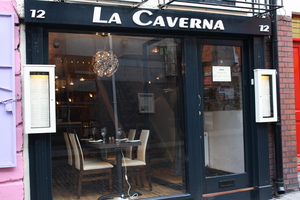 About LaCaverna
Situated in the heart of Temple Bar, La Caverna is a family run restaurant that offers a fun and relaxed atmosphere on three floors. Our friendly staff work as a team to guarantee the best service around and to create an enjoyable environment no matter what the occasion. A proud member of Ciao Italia, a worldwide group of fine Italian restaurants, La Caverna is a little taste of Italy in Dublin creating a tradition of excellence.

With three levels, each comfortably seating up to 40 people, La Caverna is ideal for groups of all sizes. The Newly renovated 300 years old Wine Cellar Dining Area is a beautifully crafted 18th Century Barrel vault updated with soft lighting and superb selection of wines.

Our chefs provide a delightful selection of pasta, pizza, chicken, fish, and meat dishes, with daily specials to tickle your taste buds.Be it two people or fifty people, we have the atmosphere that will keep a smile on your face and the faces of those around you.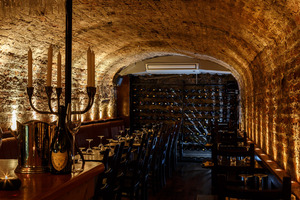 About Our Wine Bar