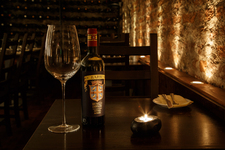 We are happy to share some knowledge and links to the sites about the wines.


La Caverna Restaurant and Wine Bar
La Caverna is a relaxing and atmospheric Italian-style restaurant with an 18th century barrel vault in the cellar, where the wine bar is. The décor is understated in browns with delicate lighting and there is a cosy, comfortable and romantic atmosphere. La Caverna is located in the famous Temple Bar, making it a beloved spot for tourists and locals alike. There are wines in La Caverna that cannot be found elsewhere in Dublin. The staff are very pleasant and professional, as well as being well-informed on all of their various wines.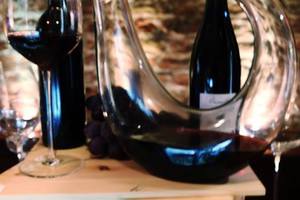 5 stages of making wine process:
https://www.vivino.com/wine-news/from-vine-to-wine--how-wine-is-made?utm_source=mixpanel&utm_medium=email&utm_campaign=vinetowine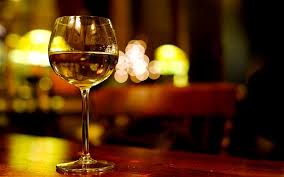 1. The custom of bumping glasses with a "cheers" greeting came from old Rome where they used this method to make sure no one is trying to poison the other (bumping glasses makes the drink spill from one cup to the other). This tradition started even earlier in ancient Greece – where the host was to drink the first cup of wine to show his guests he does not intend to poison them.
2. And if we mentioned Rome – In ancient Rome it was forbidden for women to drink wine. If a husband found his wife drinking wine he would be allowed, by law, to kill her.
3. An ancient civilization that did not like wine was Egypt. The old kings avoided wine from the belief that the red alcoholic beverage is actually the blood of men who tried to fight the gods and failed. This is why, according to the egyptians, what makes people act irrationally while drinking it (alcohol).
4. Do you like wine AND living extreme? If you visit Vietnam, ask your waiter a glass of cobra wine. This beverage is rice-wine covered with snake blood that is killed on the spot. if you'd like you can add the snake's heart to the mix as well.
5. During the prohibition period in the United States, grape juice concentrate manufacturers took advantage of the big drinking lust Americans had and put a great warning sticker on their product saying "After you mix the concentrate with water, please do not keep the mix in a barrel for 20 days – as it will turn into wine."
6. The world champion of recognizing wine by smell was crowned in 2003. Richard Juhlin, a sport ed from Sweden, was able to recognize 43 wines out of 50. For comparison – second place was only able to recognize 4 of them.
7. Although the temptation is great – try not to keep your wine in the kitchen. The heat there is too much and may damage the wine's quality. the fridge is no place for a wine either since it is just too cold. Find a cool dark closet somewhere in the house where you can keep all your bottles, or just get a wine cellar.
8. If you own a collection of bottles – don't keep them standing up – this can cause the cork to dry, shrink and oxygen\\air might get in the bottle. always keep the bottles lying down (Unless its an artificial cork.)
9. People who have wine phobia are called Oenophobia – and they really do exist. It might sound funny, but this phobia – just like others, cause them a lot of suffering, especially if they go out to restaurants a lot.
(source: http://interestingthings.info/food-and-beverages/10-interesting-facts-wine-know.html )